Social media is constantly changing, and it's a definite challenge to know where to go for the latest hot tips.
I'm new to my volunteer role as a Digital Marketing and Communications Coordinator with IABC/BC, and I'm learning a lot as I go along. One of the reasons I welcomed this opportunity was to brush up on some of my social media skills. Psst! If you're interested in keeping your toolkit fresh, check out IABC/BC's current volunteer opportunities here.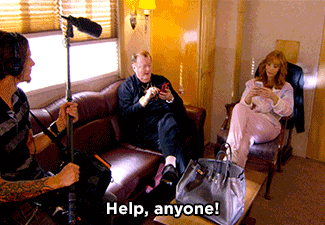 Beyond learning from the fabulous Marketing and Communications team at IABC/BC, here are my go-to's when I have some social media questions or challenges. These are just a few industry-related blogs for the latest trends and news.
Social Media Examiner is great, as it offers a free Social Media Marketing Industry Report. It also provides blog posts from those in the know about all things social media.
Social Media Today keeps its site up-to-date with top stories and some staff picks to add some real authenticity.
Sprout Social publishes insights, features, and articles. Its latest offering is a guide for small business marketers.
Of course, there are plenty of excellent resources available on IABC's website too!
I'd love to know your tips and any social channels that you follow. We're all in this together, and can always learn from one another. Share away!