The Great Resignation: Tips on How to Move Jobs from IABC UK & Ireland
10:00 am - 11:00 am
Online
February 24, 2022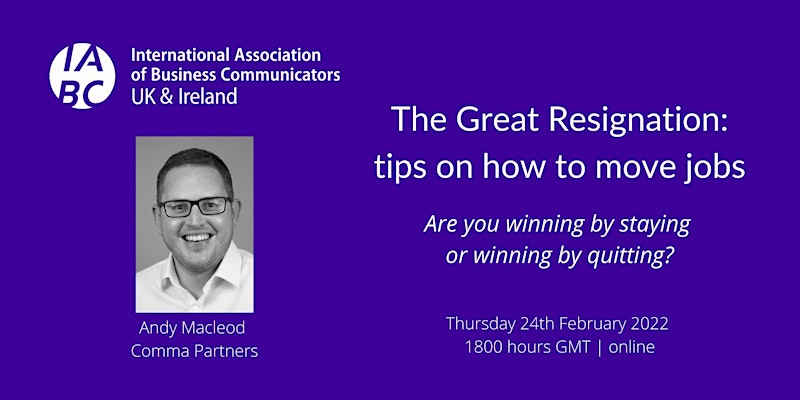 Are you winning by staying or winning by quitting?
About this event
Do you feel like changing your hours, job and/or location to feel more free or appreciated? Maybe you're burnt out or bored? Many of us have made big changes this in the last year and the trend seems to be continuing.
Whatever 'winning' means for you, we have some ideas and stories to help you reflect as we move into the new year.
Join our webinar with guest speaker Andy Macleod from Comma Partners on 24th February at 18:00 GMT for a jobs market update and opportunity to discuss the great resignation with peers.
We hope the event will be hugely beneficial to all of you. Please share this with anyone who you think would be interested in attending.
Register Now